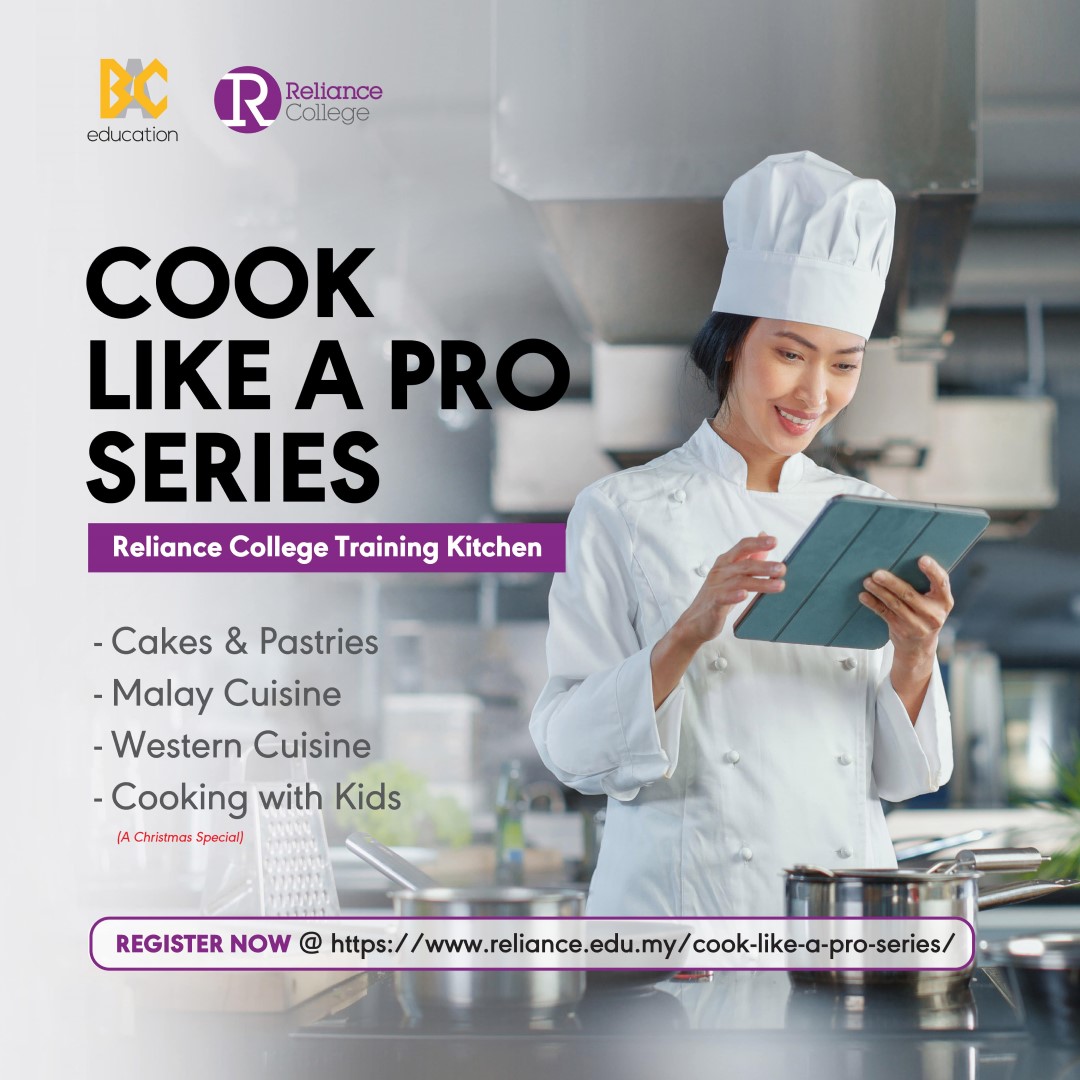 Cook Like A Pro Series
From basic knife skills to advanced cooking methods, come gain the knowledge and confidence to create delicious meals from scratch.
Unleash your creativity and satisfy your sweet tooth with
🧁🥨 CAKES & PASTRIES
Sat, 30th Sept & Sun, 1st Oct
Experience the delightful gastronomic experience of
🥘🫚 MALAY CUISINE
Sat, 14th Oct & Sun, 15th Oct
Embark on a culinary journey through the flavours and techniques of
🌮🥙 WESTERN CUISINE
Sat, 25th Nov & Sun, 26th , Nov
Perfect the year-end holiday season with
🎄🍕 COOKING WITH KIDS - A Christmas Special
Sun, 19th Nov
Learn the fundamentals of culinary techniques and enhance your cooking skills today.
Seats are limited!
Register now at https://www.reliance.edu.my/cook-like-a-pro-series/ or call 016-920 9107 for more details.
Date

30 Sep, 2023 - 26 Nov, 2023

Time

10:00am - 6:00pm

Location & Organizer

Reliance College Training Kitchen by Reliance College

More Info
Join Here