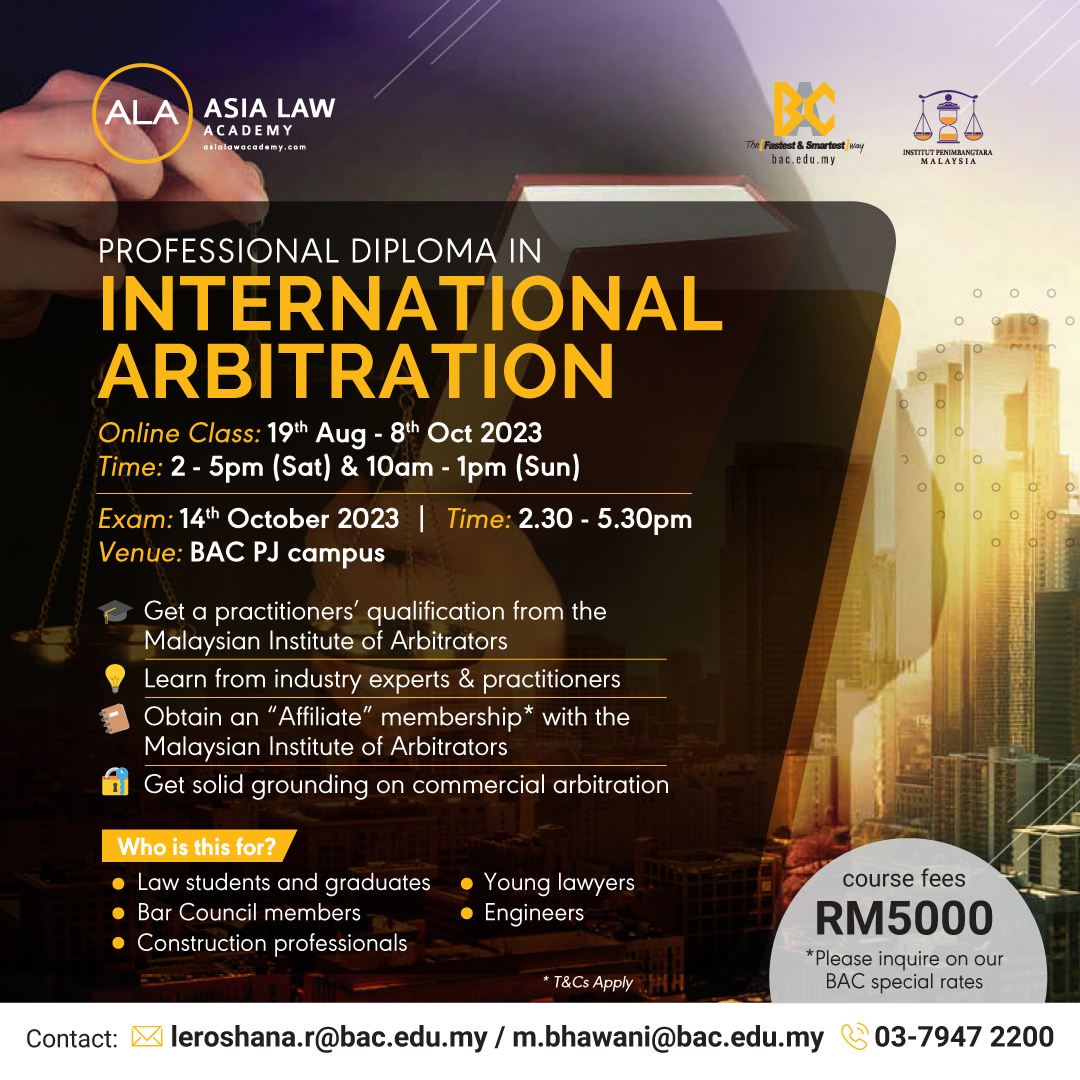 Professional Diploma in International Arbitration
Are you a Law Student or Graduate? Did you just complete your CLP? Are you a professional in construction or engineering?
Applications for our PROFESSIONAL DIPLOMA IN INTERNATIONAL ARBITRATION are now open!
Why choose BAC's PDIA?
🎓Get a practitioners' qualification from the Malaysian Institute of Arbitrators
💡Learn from industry experts & practitioners
📒Obtain an "Affiliate" membership* with the Malaysian Institute of Arbitrators
🌎Develop a cross-industry network with other participants from various industries
🔐Get solid grounding on commercial arbitration
To register, contact leroshana.r@bac.edu.my / m.bhawani@bac.edu.myor 03-7947 2200 or visit https://www.bac.edu.my/bac/professional-diploma-in-international-arbitration/
Please reach out to our counsellors to learn about fees and timetables.
If you have already registered, please share this message with your friends & family. Thank you.
Terms & Conditions apply
Date

19 Aug, 2023 - 14 Oct, 2023

Time

10:00am - 5:30pm

Location & Organizer

BAC PJ Campus by Asia Law Academy

More Info
Join Here