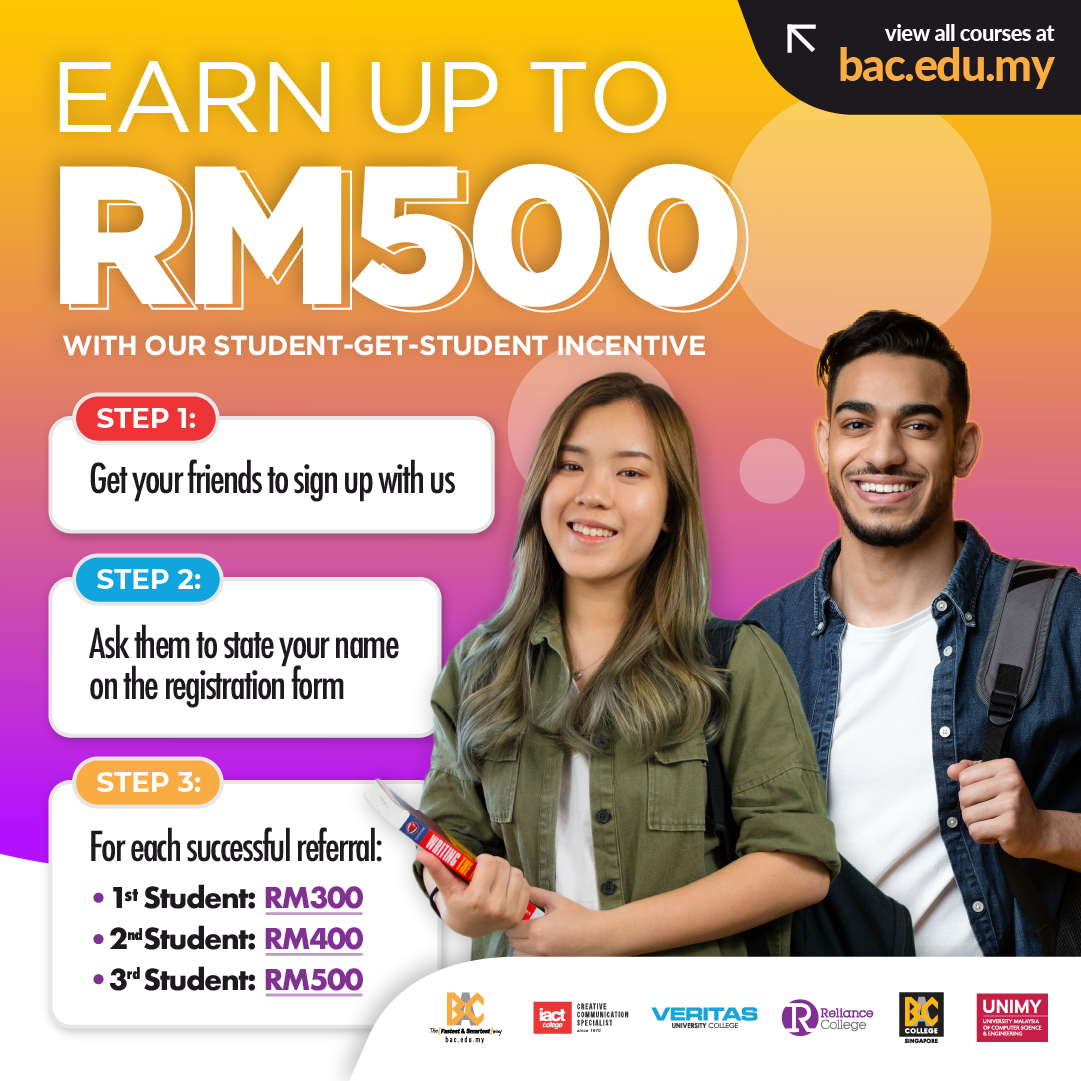 STUDENT-GET-STUDENT
Calling ALL students from BAC, IACT, Veritas, Reliance, BAC College (Singapore) & UNIMY!
Our STUDENT-GET-STUDENT programme is BACk!
Grab this opportunity and earn up to RM500 for a referral!

The process is as simple as 1-2-3:
👉🏼 Get your friends to sign up with us
👉🏼 Ask them to state your name on their registration form
👉🏼 Claim your cash reward for the referral
For each successful referral, you'll get:
1st Student: RM300
2nd Student: RM400
3rd Student: RM500
Please do share this message with your friends.
Get them to visit www.bac.edu.my or WhatsApp 6012-2953722 to learn more about our programmes in Law, Business, Digital Technology, IT, Media & Communications, Advertising, Film, Hospitality & Tourism, Computer Games, Computer Science, Computer Engineering, Computer Networks, Early Childhood Education, Psychology, and more!
Date

03 Apr, 2023 - 31 Dec, 2023

Time

12:00am - 12:00am

Location & Organizer

BAC PJ Campus by BAC Education

More Info
Join Here